In Memory of Joseph Haus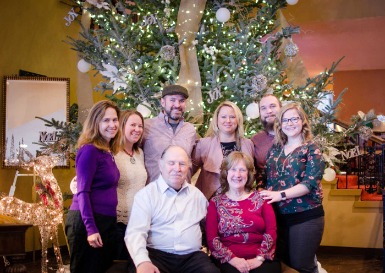 Dr. Joseph Wendel Haus passed away peacefully on Friday, January 11th surrounded by his loving family after courageously battling cancer. Joe lived life to the fullest during his 70 years on this planet. He was a devoted and loving husband to his wife, Jean Haus, throughout their 48 years of marriage. He is survived by his wife, Jean Haus. His six children Alison Allen (Imri) from Schenectady, NY; Michelle Buonome (Ralph) from Schenectady, NY; Paul Haus (Rosita Moosavi) from Franklin, MA; Karin Haus (Moshe Binyamin) from Troy, NY; Thomas Haus (Nikki King) from Belmont, OH; and Monica Haus (Danny McGough) from Kettering, OH. His grandchildren Kyle LaFond, Amelia Allen, Karina Haus, Kimiya Kim and Nikki Kim. His sisters Monica Ulczynski (Stan) and Marilyn Haus, and his many loving family members including his nieces and nephews. He was loved and will be remembered by his family, friends, colleagues, and students. The family would like to extend a special Thank You to the medical staff that took care of Joseph Haus during his final days.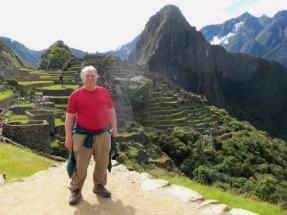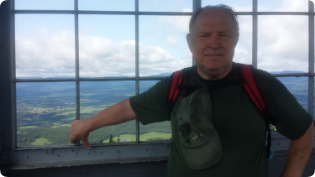 Joseph Haus received his Undergraduate and Master's degrees in Physics from John Carroll University and his Ph.D. from Catholic University. He honorably served as an officer in the US Army Reserves shortly after graduating college. For his post-doctoral research, he traveled to Germany to work in the Kernforschungsanlage (Nuclear Research Center) and then became a research assistant at the University of Essen for 4 years, where he began his studies of quantum optics. Upon returning to the United States, Dr. Haus worked as a NRC Senior Associate at the US Army Missile Command (AMCOM) and after a year became a Physics faculty member at Rensselaer Polytechnic Institute (RPI) in New York. During his tenure at RPI, he spent a year at the University of Tokyo Research Center for Advanced Science and Technology as the Hitachi Ltd. Quantum Materials Chair. While in NY, he collaborated with Air Force research Lab scientists on research in coherent laser radar and developing multi-aperture imaging techniques. Dr. Haus served as the Director of the Electro-Optics Program (EOP) at the University of Dayton for thirteen years, and most recently served as a professor in the Electro-Optics and Electrical and Computer Engineering Department at UD. During his time as a Director, he founded the Ladar and Optical Communications Institute (LOCI) where he was active in research on LIDAR and digital holography. His research activities extended to work with international groups in Mexico, Italy, Germany, and also with numerous research groups in the US, particularly with US Army Missile Command. These strong collaborations have led to new technological results including the recent work on Q-switched fiber lasers. In addition, he was working on project with a company in California on the use of these sensors in the detection of cancer cells in saliva. During his long and illustrious career, Dr. Haus published two books. He has over 200 refereed journal publications and 200 conference proceedings. He is the founding co-chair of the International Conference of Nanophotonics. He was a fellow in the Optical Society of America (OSA), Society of Photo-Optical Instrumentation Engineers (SPIE) and the American Physical Society (APS). For his scientific achievements, he received numerous awards and accolades including being recognized as the Dayton area Associated Society Council (ASC) best researcher award, UD Alumni Research Award in 2015 and given the Doctor Honoris Causa, Instituto Nacional de Astrofisica, Optica y Electronica (INAOE), Mexico in 2014.